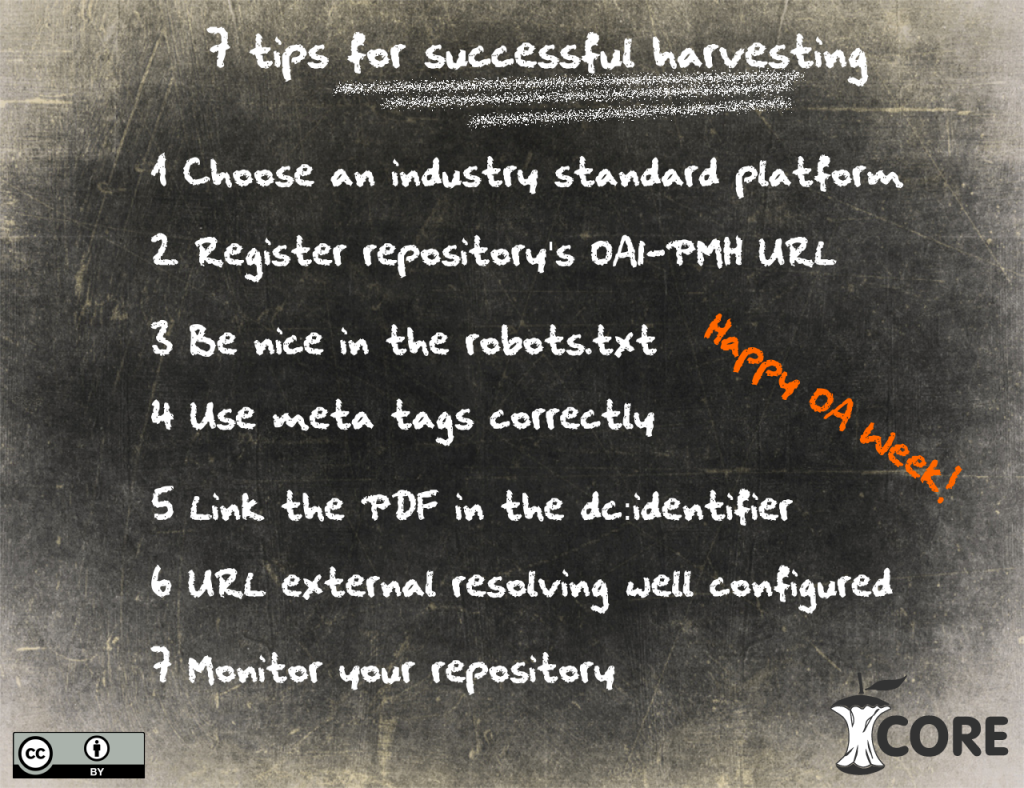 The CORE (COnnecting REpositories) project aims to aggregate open access research outputs from open repositories and open journals, and make them available for dissemination via its search engine.  The project indexes metadata records and harvests the full-text of the outputs, provided that they are stored in a PDF format and are openly available. Currently CORE hosts around 24 million open access articles from 5,488 open access journals and 679 repositories.
Like in any type of partnership, the harvesting process is a two way relationship, were the content provider and the aggregator need to be able to communicate and have a mutual understanding. For a successful harvesting it is recommended that content providers apply the following best practices (some of the following recommendations relate generally to harvesting, while some are CORE specific):
If we compare web crawling to harvesting, the latter is more helpful to repositories since it deals with structured XML formats that contain all the bibliographic information fields. That way all this data can be reused for data analysis and data mining purposes.
* I would like to thank the CORE developers, Samuel Pearce, Lucas Anastasiou and Matteo Cancellieri for their technical input in this blog post.