For yet another year (see previous years 2016, 2015) CORE has been really productive; the number of  our content providers has increased and we have now more open access full text and metadata records than ever.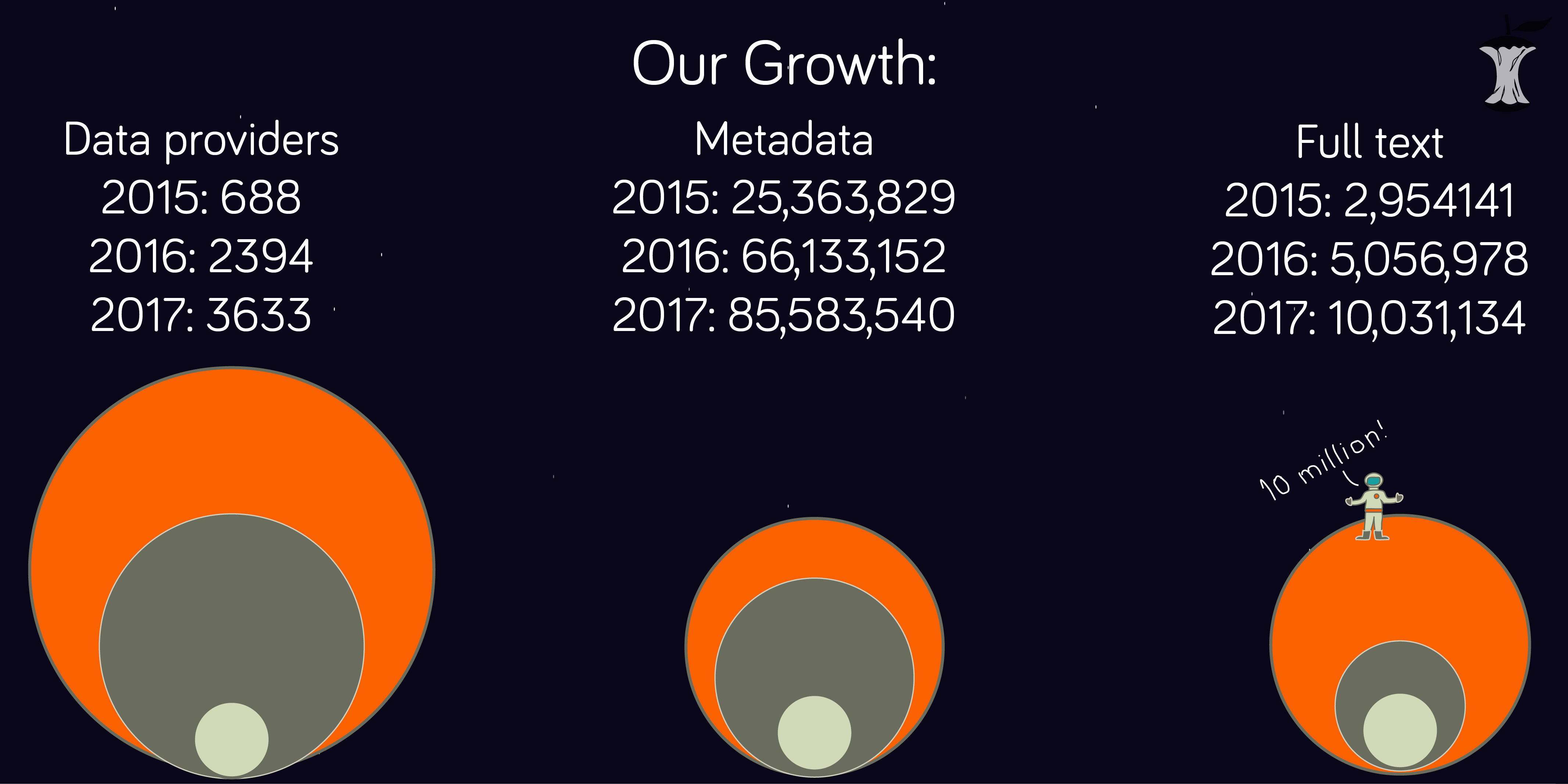 Our services are also growing steadily and we would like to thank the community for using the CORE API and CORE Datasets.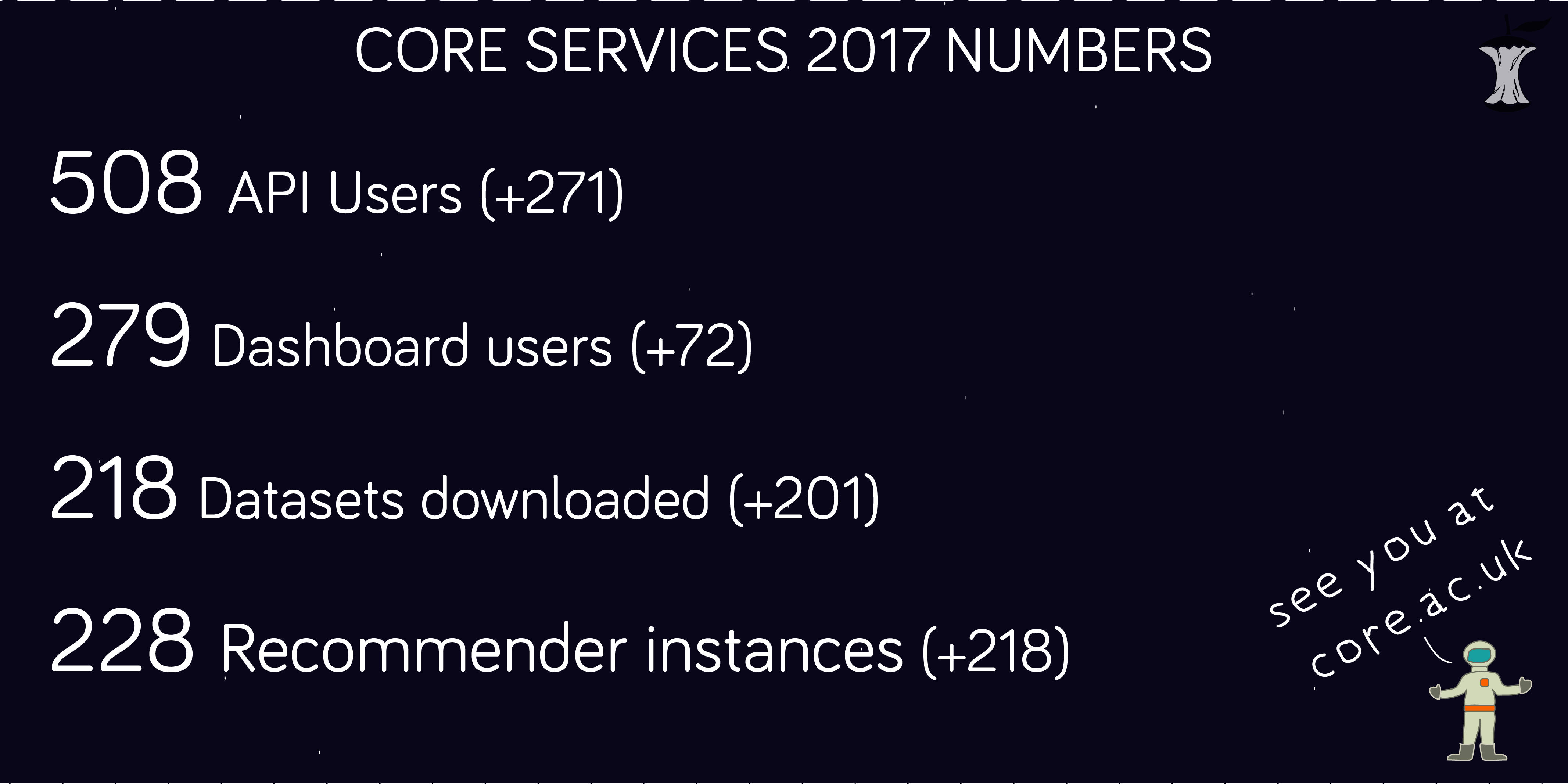 We also offer other services, such as the CORE Repositories Dashboard, CORE Publisher Connector and the CORE Recommender. We received great feedback with regards to the CORE Recommender, with George Macgregor, Institutional Repository Manager at Strathclyde University, reporting: read more...