The past year has been productive for the CORE team; the number of harvested repositories and our open access content, both in metadata and full-text, has massively increased. (You can see last year's blog post with our 2015 achievements in numbers here.)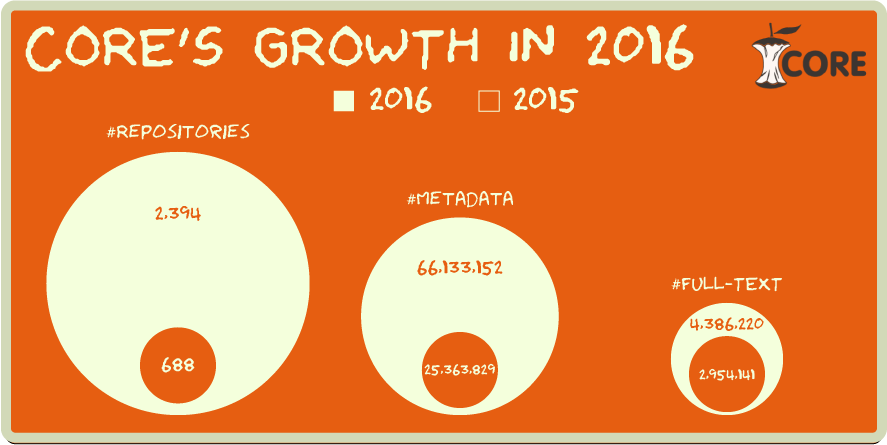 There was also progress with regards to our services; the number of our API users was almost doubled in 2016, we have now about 200 registered CORE Dashboard users, and this past October we released a new version of our recommender and updated our dataset.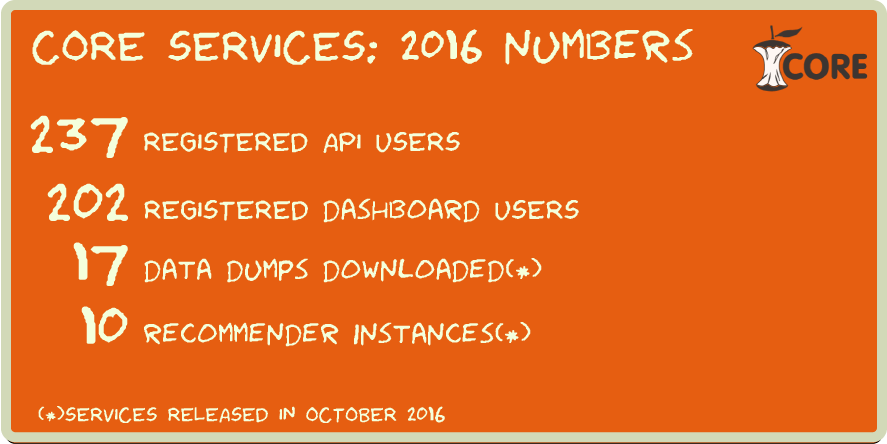 Around this time of the year, the joyful Christmas spirit of the CORE team increases along with our numbers.  Thus, we decided to recalculate how far are the CORE research outputs – if we had printed them – from reaching the moon (last year we made it to 1/3 of the way).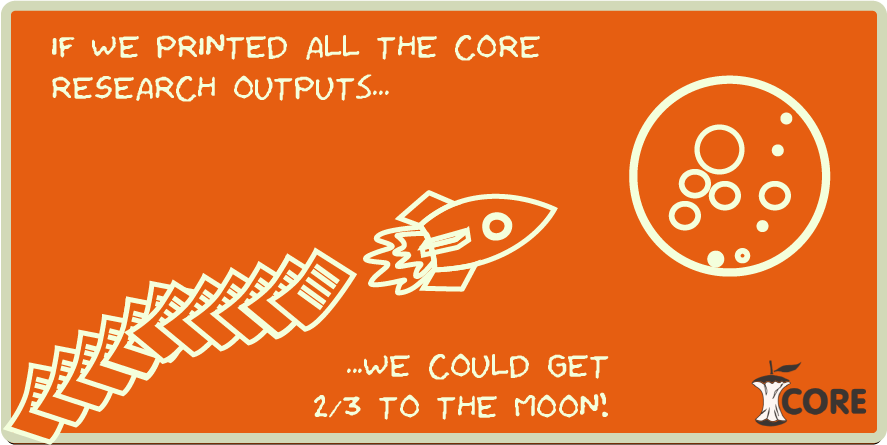 We are thrilled to see that this year we got CORE even closer to the moon! We would also like to thank all our data providers, who have helped us reaching this goal.
Fear not, we will never print all our research outputs, we believe that their mission is to be discoverable on the web as open access. Plus we love trees.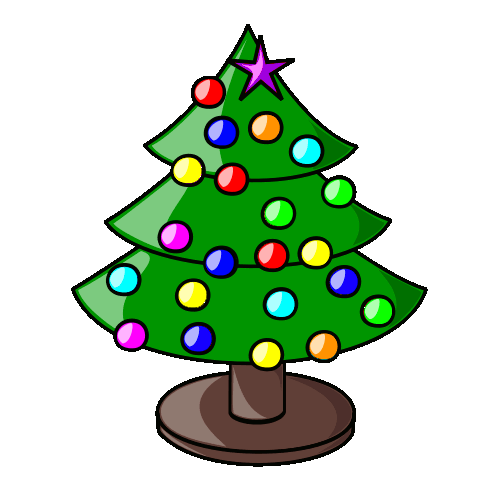 Merry Christmas from the CORE Team!
* Note: Special thanks to Matteo Cancellieri for creating the CORE graphics.